As specialists in technology positioning and brand issues, Positioning Strategies has created a unique Brand Voice Framework that greatly simplifies the creation of an appropriate, fully fleshed-out brand voice.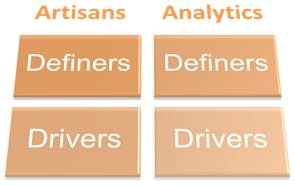 Our experience has shown that technology brands should be defined within a narrower set of archetypes than most brand managers expect. That is, many seemingly promising options for the "personality" aspects of brand identity should be rejected before wasting time considering them. While, at first, this may seem counter-intuitive or anti-creative, Positioning Strategies' research has revealed why. Simply put, some familiar approaches that succeed for consumer products and non-tech services providers are inappropriate for technology brands. The reasons have nothing to do with style, rather they relate to the underlying expectations of buyers of technology products and services, especially in business-to-business selling situations. We are not talking about appealing to values like conservatism, or for that matter, enthusiasm for experimentation. We are saying that the attitudes of technology buyers can be anticipated accurately and correlated to a relatively minimal number of attributes they would favor among vendors. It is not as simple as saying there is a single set of attributes that always wins hearts and minds. Far from it. These attributes vary according to the situation, and especially with respect to the specific benefits buyers hope to receive from a particular vendor in a particular situation. However, the desired brand attributes do not vary so much that patterns are impossible to discern.

Our Brand Voice Matrix and its associate sets of pre-defined brand voice archetypes allow brand managers to be confident and consistent in creating the important personality aspects of any brand for any technology product line or service line.

Copyright © 1994-2013 Positioning Strategies

.

.

.

.

.

.